As it appears on Shepherd: Best Books
https://shepherd.com/best-books/southern-books
By Claire Fullerton
Who am I?
I'm the multiple, award-winning author of 4 novels and one novella, raised in Memphis, Tennessee, and now living in Southern California. The geographical distance gives me a laser-sharp, appreciative perspective of the South, and I celebrate the literary greats from the region. The South is known as the last romantic place in America, and I believe this to be true. The South's culture, history, and social mores are part and parcel to its fascinating characters, and nothing is more important in the South than the telling of a good story. As a writer, I'm in love with language. I love Southern turns of phrase and applaud those writers who capture Southern nuance. It is well worth writing about Southern sensibilities.
---
I wrote…
Mourning Dove
By Claire Fullerton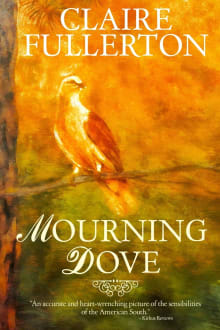 What is my book about?
An accurate and heart-wrenching picture of the sensibilities of the American South. Millie and Finley Crossan move from Minnesota to their mother's genteel world of 1970's Memphis and learn to navigate the social mores of the Deep South, where all that glitters is not gold. Southern nuance, charismatic characters, a sibling relationship, and an opulent setting underlie this 13-time book award winner that asks how it is that two siblings who share the same history can turn out so differently.
When you buy a book we may earn a small commission.
The Books I Picked & Why
The Prince of Tides
By Pat Conroy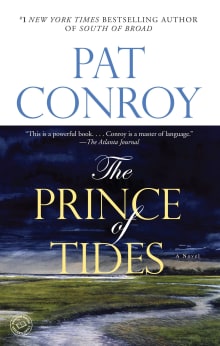 Why this book?
A resounding Southern family saga. A sins-of-the-father story told in the first person by one of the South's most revered authors. The Prince of Tides is set on a barrier island off the coast of South Carolina and depicts the haunting secrets of the working class Wingo family in a multi-generational story rife with Southern nuance and now considered a literary classic. The story opens when narrator Tom Wingo flies from the South to New York to meet with his sister's psychiatrist, and the astounding family saga unfolds from there.
---
When you buy a book we may earn a small commission.
Peachtree Road
By Anne Rivers Siddons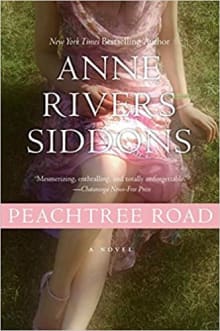 Why this book?
Peachtree Road is considered a modern-day Gone with The Wind, in that it is set in the pivotal, changing times of 1960's Atlanta, and concerns the opulent area of Buckhead, where the privileged who built modern-day Atlanta live. The story is narrated in lyrical language by Shep Bondurant, an insightful young man born to privilege, who tells the coming-of-age story of Southern traditions and hypocrisy, and the impact of growing up alongside his troubled cousin, Lucy. A deeply probing story on multiple levels concerning society and the impact of family.
---
When you buy a book we may earn a small commission.
Something Rich and Strange: Selected Stories
By Ron Rash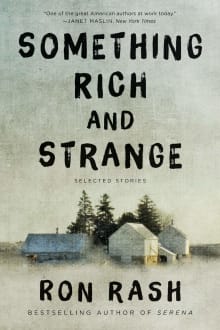 Why this book?
Ron Rash is a national, literary treasure. The author of multiple award-winning novels, this book is an assembly of 34 short stories, most set in Appalachia, and depicting the social nuances and landscape of the American rural South. I recommend this because it will provide a great introduction to the incomparable author known as The Appalachian Shakespeare. As a writer, Ron Rash epitomizes the idea of landscape as destiny, and his well-drawn characters come to life from his flawless use of regional language.
---
When you buy a book we may earn a small commission.
All Over But the Shoutin'
By Rick Bragg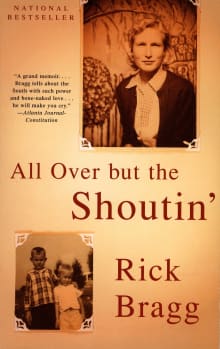 Why this book?
Pulitzer prize-winning and best-selling author Rick Bragg depicts hardscrabble, family life in rural Alabama, with a bad-tempered, hard-drinking father and a mother who won't see her children go without. Bragg's honest voice is immediate and compelling, and the visceral feel of the setting is the perfect backdrop for this rags to riches story of a man who triumphs over adversity to become a widely acclaimed writer. Bragg's use of Southern vernacular is what makes this story.
---
When you buy a book we may earn a small commission.
The Fighter
By Michael Farris Smith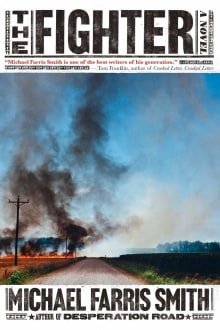 Why this book?
The Fighter is Southern noir at its best, and the spare, economic voice of the narrator adds to the guttural bleakness of a man down on his luck but willing to persevere against all odds. Set in the sultry Delta, Jack Boucher has put behind him 25 years of bare-knuckle fighting but is given cause to step into the ring one more time. A dark desperation colors this popular novel, and readers will be shown why Michael Farris Smith is considered one of the finest writers now on the American literary landscape.
---