The Invisible Husband of Frick Island
"The Invisible Husband of Frick Island links the modern world with the past on a small island struggling to stay afloat literally and figuratively. It's a lively, heartwarming story with eccentric characters depicting the lengths a small community will go to in support of one of its own."
Piper Parrish lives on Frick Island and works at the local deli. At the end of every afternoon, she waits on the marina's dock for Tom's boat to come puffing into the harbor after "squeezing in every minute of the government-allotted eight hours of crabbing per day." Piper and Tom are newlywed, childhood sweethearts, and Piper is patient for her husband's return. "Time on the rustic Frick Island had always been more of a theoretical concept measured in jiffies or whiles or later ons," so she is used to delays. When a boat captain tells her Tom radioed for help during a storm earlier that morning, and that his boat is now missing, Piper holds out hope for Tom's return, even when his boat is found at the bottom of the sea four days later.
My Full Review is Here:
https://www.nyjournalofbooks.com/book-review/invisible-husband-frick-island
Colleen Oakley is the USA Today bestselling author of You Were There Too, Close Enough to Touch, Before I Go, and the forthcoming The Invisible Husband of Frick Island (May 2021). Colleen's novels have been longlisted for the Southern Book Prize twice and Close Enough to Touch won the French Reader's Prize. Her books have been translated into 21 languages, optioned for film and have received numerous accolades including: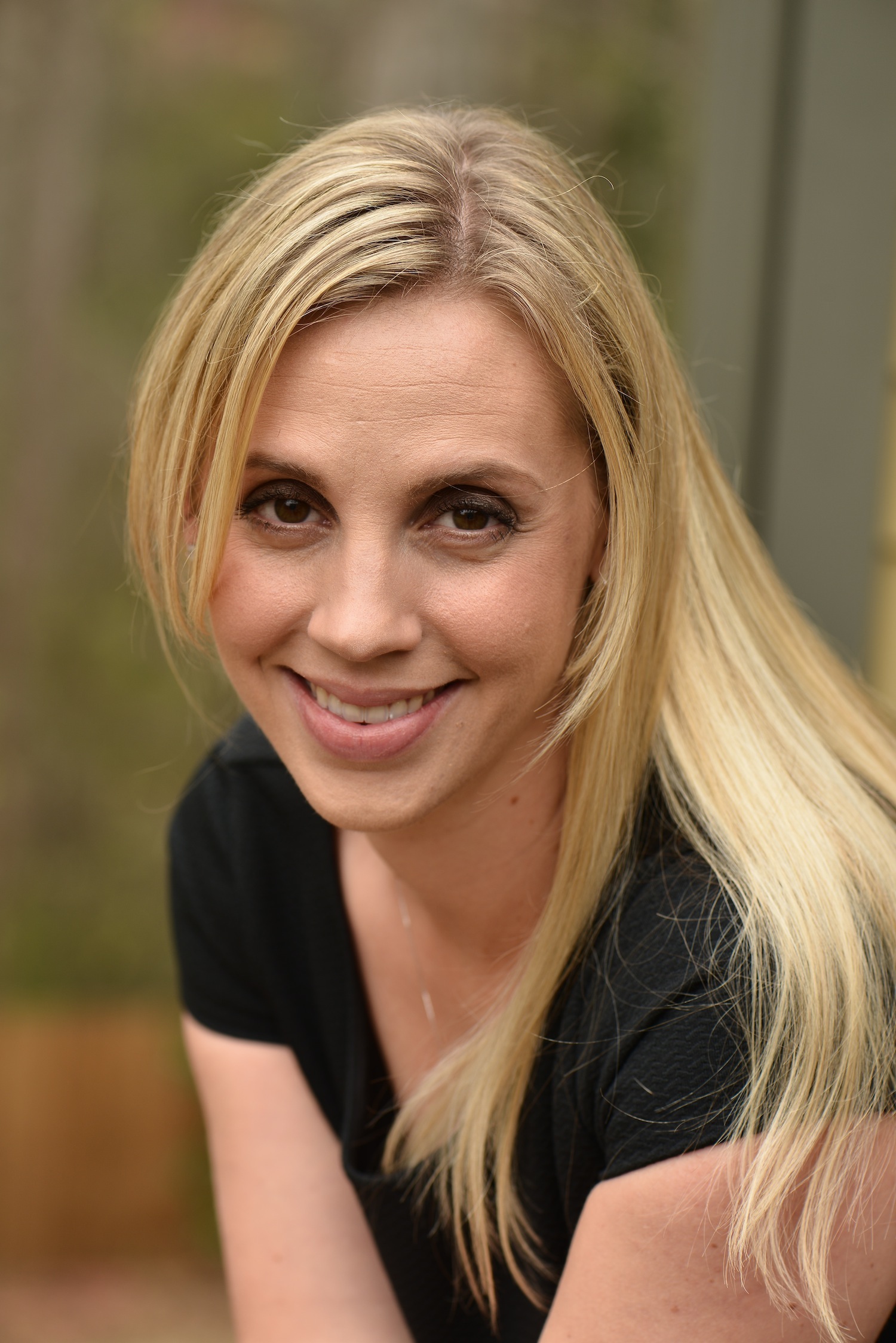 Colleen Oakley
A former magazine editor for Marie Claire and Women's Health & Fitness, Colleen's articles and essays have been featured in The New York Times, Ladies' Home Journal, Women's Health, Redbook, Parade, Woman's Day, Fitness, Health, Marie Claire and Martha Stewart Weddings. A proud graduate of the University of Georgia's school of journalism, Colleen currently lives in Atlanta with her husband, four kids, four chickens, two guinea pigs, and one fish.
Book Description: THE INVISIBLE HUSBAND OF FRICK ISLAND
Sometimes all you need is one person to really see you.
Piper Parrish's life on Frick Island—a tiny, remote town smack in the middle of the Chesapeake Bay—is nearly perfect. Well, aside from one pesky detail: Her darling husband, Tom, is dead. When Tom's crab boat capsized and his body wasn't recovered, Piper, rocked to the core, did a most peculiar thing: carried on as if her husband was not only still alive, but right there beside her, cooking him breakfast, walking him to the docks each morning, meeting him for their standard Friday night dinner date at the One-Eyed Crab. And what were the townspeople to do but go along with their beloved widowed Piper?
Anders Caldwell's career is not going well. A young ambitious journalist, he'd rather hoped he'd be a national award-winning podcaster by now, rather than writing fluff pieces for a small town newspaper. But when he gets an assignment to travel to the remote Frick Island and cover their boring annual Cake Walk fundraiser, he stumbles upon a much more fascinating tale: an entire town pretending to see and interact with a man who does not actually exist. Determined it's the career-making story he's been needing for his podcast, Anders returns to the island to begin covert research and spend more time with the enigmatic Piper—but he has no idea out of all the lives he's about to upend, it's his that will change the most.
USA Today bestselling author Colleen Oakley delivers an unforgettable love story about an eccentric community, a grieving widow, and an outsider who slowly learns that sometimes faith is more important than the facts.

WHAT PEOPLE ARE SAYING ABOUT THE INVISIBLE HUSBAND OF FRICK ISLAND:
"An utterly charming story brimming with heart and humanity. This is the hopeful book we all need right now. I loved it!" —Emily Giffin, #1 New York Times bestselling author
"Sweet, quirky, surprising, and altogether lovely, The Invisible Husband of Frick Island is everything I long for in a book. I fell in love with Oakley's sparkling prose, charming characters, and quaint island setting. This is a story I can't wait to revisit, again and again. A must read."—Emily Henry, New York Times bestselling author of Beach Read
"What's a town to do when a recent widow keeps talking to her husband that no one else can see? Follow along, of course. Colleen Oakley's captivating The Invisible Husband of Frick Island is populated with quirky characters that stole my heart. Make this your summer read and discover the joys of a delicious Frick Island cake, the sanctuary of a tight-knit community, and the hope of second chances."—Amy E. Reichert, author of The Coincidence of Coconut Cake
"A gently told story of grief, community and ambition, The Invisible Husband of Frick Island is imaginative, lovely and full of surprises."—Kristan Higgins, New York Times bestselling author of Always the Last to Know
"This twisty, never-predictable novel is exactly what we've come to expect by Oakley—a romantic mystery with a hopeful message and wonderful characters. I was surprised on every page!"–W. Bruce Cameron, #1 New York Times bestselling author of A Dog's Purpose
Available where books are sold!