A fascinating novel, expertly written with an extraordinary premise, and a narrator you'd follow anywhere!

"Gianrico Carofiglio's Three O'Clock in the Morning is profound in its simple delivery."
A compelling, compact story whose focus transpires in forty-eight hours, Gianrico Carofiglio's Three O' Clock in the Morning explores a father and son relationship as the pair explore the coastal town of Marseilles. Seventeen-year-old Antonio is the only son of divorced, Italian parents. In high school and living with his mother, his rapport with his 51-year-old father is distant and strained until fate inexplicably intervenes in a manner that throws father and son together.
My Full Review is in the New York Journal of Books a book review by Claire Fullerton: Three O'Clock in the Morning: A Novel (nyjournalofbooks.com)
Award-winning, best-selling novelist Gianrico Carofiglio was born in Bari in 1961 and worked for many years as a prosecutor specializing in organized crime. He was appointed advisor of the anti-Mafia committee in the Italian parliament in 2007 and served as a senator from 2008 to 2013. Carofiglio is best known for the Guido Guerrieri crime series: Involuntary Witness, A Walk in the Dark, Reasonable Doubts, Temporary Perfections and now, A Fine Line, all published by Bitter Lemon Press. His other novels include The Silence of the Wave. Carofiglio's books have sold more than four million copies in Italy and have been translated into twenty-four languages worldwide.
Other Books by the acclaimed Gianrico Carofiglio!
Publication Order of Guido Guerrieri Books
Publication Order of Pietro Fenoglio Books
Publication Order of Standalone Novels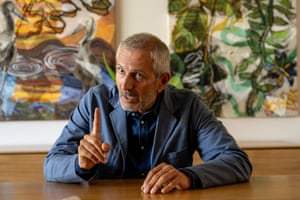 More on the author!
Since 2002 Gianrico Carofiglio has been writing crime novels, at first in his spare time, starring a recurring main character, a widely-read, jazz-loving philosophical prosecutor who thinks deeply about good and evil (he has retired this character now). In total he has sold more than 4m copies. He had wanted to write since he was a child, but didn't until he was in his 40s: "I was so scared of trying I thought I had better really try and understand this problem." It took nine months to write Involuntary Witness; he had already lived the material. "And then I had my answer, it sold over a million copies all over the world."