Some say your novel The Shores Of Our Souls is a romance. Do you consider it such? What genre did you intend it to fall under when you wrote it?
I believe my novel falls on a literary fiction shelf, or an upmarket women's fiction shelf. I wrote it to open a conversation, so it's great for book clubs. It's cross-genre for sure, if you're trying to label it. It's about war, love, and international intrigue. It's a bildungsroman for the female character, and parts of it are historical fiction.
What do reviewers miss about your novel?
My novel is a love story, not a romance in the strict sense of the genre. It's about why and how we love. It differs from many other love stories in that it's told from two points of view. It was a risk on my part, but I did it to give my readers a better understanding of Arab culture, religion, experience, and values. That's what drives any relationship – perspective and values.
It also doesn't fall into a traditional romance trope of "Happily Ever After." Instead, it shows what two people, damaged and alone, can do to heal and catalyze each other if they share love, even if it's short-lived. I don't like tied-up-with-a-bow finales, although readers who want one may like my sequel better. My sequel A Thousand Flying Things opens a decade later, and my my protagonists Dianna and Qasim have had time and space to heal inside, come into their own, before they reunite again. We'll see if their love survives the separation. (Hint: There are some surprises that even Dianna doesn't know about in their decade of separation.)

Call it what you will, love conquers all, especially division. It can also lead to mutual understanding. The connection and empathy it evokes can resolve conflict. Every conflict we face teaches us about each other and the world we live in, but only if we feel enough compassion for others to walk in their shoes. Rarely, love leads to a lifetime partnership. Often, it teaches us who we are.
If there was one thing you'd like to tell your readers about Shores, what would it be?


If people read only the first few scenes, they won't understand that these two characters have been broken. They want to love, but societal wounds have rendered them incapable of it until they heal. Damaged people don't make the best decisions. If readers stay with the story, they will watch both characters heal, and heal each other. And as they heal themselves, they widen their hearts.

If they read on, they'll discover the potential of love to heal and transform. Yet before that point, they'll also see how secrets lead to distrust, cause love to recede and characters (and real relationships) to backtrack. Miscommunication leads to misunderstanding, but the love endures. And it's the love that keeps both characters moving on their Life Paths.


What themes and questions did you want to explore in your series?
How to love during conflict, be it a marital separation or a world war. (A lot of my coaching practice is about resolving conflict.)


How parental love, familial love, friendship love differ from romantic love.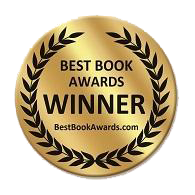 And the questions I pose:


Do we choose who we love, or does love choose us?
Can we love all those who injure us? Can we forgive?
How does fleeting love change us? Catalyze us?
Can unconditional love awaken us to who we really are and thus empower us?



How did you write from a male POV so vividly?

I wrote Qasim's POV as backstory first, to better understand him. Then my beta readers fell in love with him.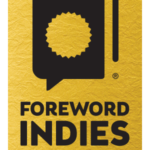 I realize it's controversial to write in a POV different from one's own these days. Yet I think it's what writers do, put themselves in a situation or a point of view to better understand it, and to show others how to understand. I was trained as a child and as a writing student to put myself in another's shoes. I may make mistakes, but I tried to portray every character authentically, and especially Qasim, as a full, complex character, who has successes and makes mistakes. Just like we all do, if we are alive.

Yet I didn't find his voice in a vacuum. I've lived and worked in Africa and traveled through the Middle East. And most importantly, I had a relationship with a Middle Eastern man long ago, although the true story, the true human I loved, is nothing like Qasim and his story. Yet that person created a launching place for voice and story.
Do you consider Dianna a strong protagonist, a strong female role model?
Absolutely, although she's young, naive and head-strong in the first novel. She's left home and family to go seek a career in order to send money home. She hasn't rented a brownstone with a bunch of friends and partied every night. She's on her own. She's striding forth in a male-dominated world and work force, and she holds her own. She holds her own when Qasim patronizes her. And I believe she evolves into a self-empowered hero, someone who paved the way for the women who came after her.
She, like Qasim, is a woman of her time. Women were just coming into their own. The employment rate for women rose from 38 percent in 1960, to 43 percent in 1970, to 52 percent in 1980, and finally reached 60 percent by 2000. Yet these stats don't say where the women worked, or their entry annual salaries (mine was $10,600 before taxes), or the challenges they met in the workplace, or how much they earned to a man's dollar. In 1980, women had a career map, maybe even a role model, but they faced a lot of hurdles. I asked for a raise after two years on the job, and my boss told me that the raise had to go to the man because "his wife had just had a baby."
I've heard readers ask about an audible edition of both your novels? Are those forthcoming?

A strong maybe. Stay tuned.
Your book is full of visual and sensory imagery. Is that how you usually write a scene?

I start with a memory, an interesting person from my life or from history, and a question I want to figure out myself. Then I close my eyes and a story plays out in front of my eyes like a movie. I used to think that most people wrote that way.
And how do you write? Do you ever use an outline?

I write most scenes with incredible speed. Most of my language and voice comes from that very first draft, even if it does have a bad plot.

Then I outline.

Then I make sure I've written and approve of my beginning, middle, and end, that both the narrative and character arcs are solid.

Then I revise to the middle, then to the end.

And then revise until someone tells me I have to stop.
How much research did you do for your novels? How much comes from your life experience?

I'm including an informal bibliography in my next novel, because I've received this question a lot. I was a researcher for five years for National Geographic, so deep research is part of me. Also, I have a personality like a scientist's, in that I'm incredibly curious and want to get the heart of things, to as near "truth" as I can. Shores is well-researched. I can provide a bibilography to anyone who requests it. Just sign up for my newsletter at https://shoresofoursouls.com, and I'll send you a complete bibliography.

Yet I didn't find the The Shores Of Our Souls story in a library. I was a humanitarian worker for nearly two decades, with a work focus in the Middle East, Africa, and Eastern Europe. I spent this time meeting and interviewing immigrants, displaced people, people in war, both civilian and military. I was an international humanitarian law instructor for the Red Cross (ie, Geneva Conventions). I witnessed these people's life stories and I shared them with the world. I've spent time in Beirut, the last time in 2006, six weeks before the last war, with bombing raids already happening up the coast.
So that's why you chose to write about Lebanon?
Not entirely. My initial protagonist hailed from Alexandria, Egypt. Every country in the world has its unique sensibilities, though. Egypt is completely different than Lebanon. Qasim fit in Lebanon, not Egypt. By the way, the man I dated was not Lebanese. But Qasim just had to be.
Do you have a favorite line in Shores?

The lines most readers love just came to me one day. "We often lose ourselves in love. Rarely do we find ourselves there. Never do we see it coming." They open the novel.

But my favorite lines are at the book's end. They're an homage to E.M. Forster's A Passage To India. The last lines of all my novels in this series will be a tribute to him. He was one of the first to write about the divide between East and West. I also added a falling feather in the scene because my BFF Laura Schmidt, an amazing writer with an amazing life, passed when I was writing the first draft of this novel. She sends me blue feathers as signs that she's still with me, and she whispers inspiration in my ear on a regular basis.
Who are your favorite authors? Your favorite children's authors?
My all-time favorite book is John Steinbeck's East of Eden.
My all-time favorite books on writing are by Eudora Welty: One Writer's Beginnings and The Eye of the Story.
I'm an avid reader of fairy tales and myths from all over the world, and my very first book was The Three Little Horses, by Piet Worm, given to me by a neighbor when I was 2 years old. I knew I'd found the man I would marry when he introduced himself as a modern-day Druid, and told me he loved Tolkien.
I also loved C.S. Lewis' The Narnia Chronicles, and E. L. Konigsberg's The Crazy Mixed-Up Files of Mrs. Basil E. Frankweiler changed my life – made me want to write about the world, cultures, history, and how my world related to it all. And it made me start running away from home, much to my mother's chagrin.
My favorite contemporary authors are Isabelle Allende, Alice Hoffman, and Barbara Kingsolver.
But I almost always fall in love with any book that gets me past the second chapter with its voice and craft. Once I'm immersed in story, it's tough for me to come out again.
What's next for author Kathryn Brown Ramsperger?

The sequel to Shores, called A Thousand Flying Things, will be published next year. I'm working on the book cover right now. Then I hope to publish a memoir about adoption, teen suicide, and the mother-daughter bond. I have many books that are still works in progress, including a weird funny memoir on death.
I also host a Facebook Live called Story Hour most every Thursday @ 4 pm EDT on my Facebook Author page, with replays available on You Tube. I also am an intuitive coach at Ground One LLC, and a book coach with my own process. Most of my writing clients are memoirists. My method is called Step Into Your Story! (TM)
I love speaking anywhere, online or off, about story, the writing craft, global citizenship and peace.
Author Bio: Kathryn Ramsperger's literary voice is rooted in the Southern tradition of storytelling and is informed by her South Carolina lineage. She began her career writing for The Roanoke Times and The Gazette newspapers and later managed publications for the Red Cross and Red Crescent in Geneva, Switzerland. She has contributed articles to National Geographic and Kiplinger magazines.
Writing from a global perspective, her themes are universal yet intensely personal and authentic.
A graduate of Hollins University (Roanoke, Va.), Kathryn studied under several esteemed writers including—Pulitzer Prize-winning novelist Eudora Welty; her mentor Richard Henry Wilde Dillard and Pulitzer Prize-winning poet Henry Taylor. She holds a graduate degree from George Washington University.
Winner of the Hollins University Fiction Award, Kathryn is also a finalist in novel, novel-in-progress, short story, and poetry categories in the Faulkner-Wisdom literary competition. The Shores of Our Souls won the 2017 Foreword Indies award for multicultural fiction and also won an America's Best Book Award.
Kathryn is a mezzo-soprano, has dined with artists ranging from author Marita Golden to musician and writer Kinky Friedman, and has traveled to every continent except Antarctica and Australia. She's worked in Europe, Africa, and the Middle East. She currently lives in Maryland with her husband and two children.
Kathy Ramsperger social media links.
Kathryn Brown Ramsperger Author Website
Ramsperger Communications Website
Connect on Social Media:
Ground One Coaching on Facebook
Kathy on YouTube