Claire Fullerton tackles southern culture & race in LITTLE TEA
September 4, 2020
|
Authors, Book Reviews, Novelists, Novels, Readers, Women's contemporary fiction
2020 Gold Medal Winner in Southern Fiction in the International Reader's Favorite Book Awards. Southern culture, old friendship, family tragedy, and healing the racial divide.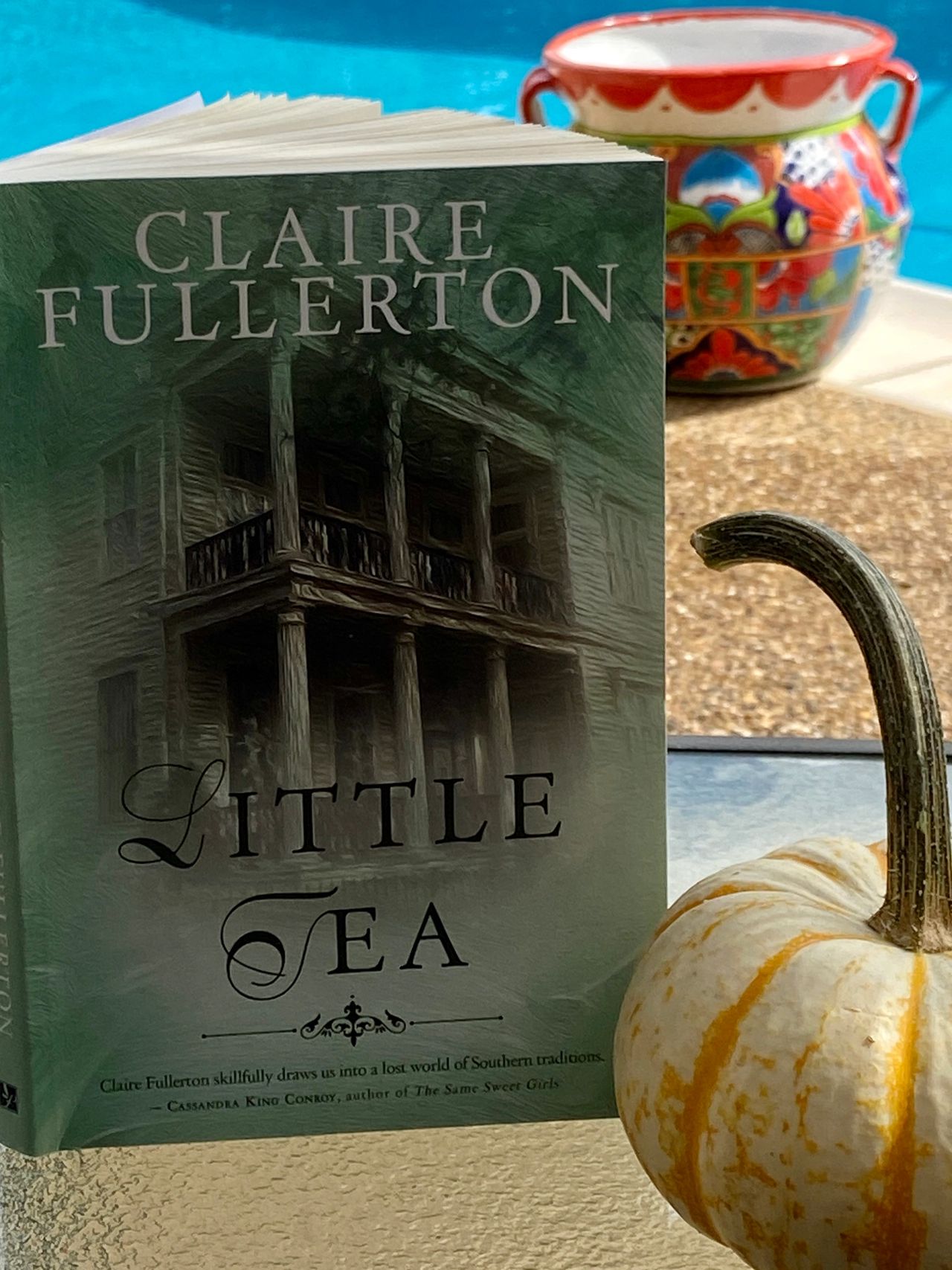 "Claire Fullerton once again delivers an emotional, lyrical tale and proves she's a writer to watch."
–Julie Cantrell, New York Times and USA TODAY bestselling author of Perennials
"Claire Fullerton has an enviably light touch, a lilting style that carries shades of Pat Conroy and tinges of Anne Tyler while managing to be wonderfully of itself. Little Tea is a triumph ."
 — Multiple award- winning Irish author, Billy O'Callaghan.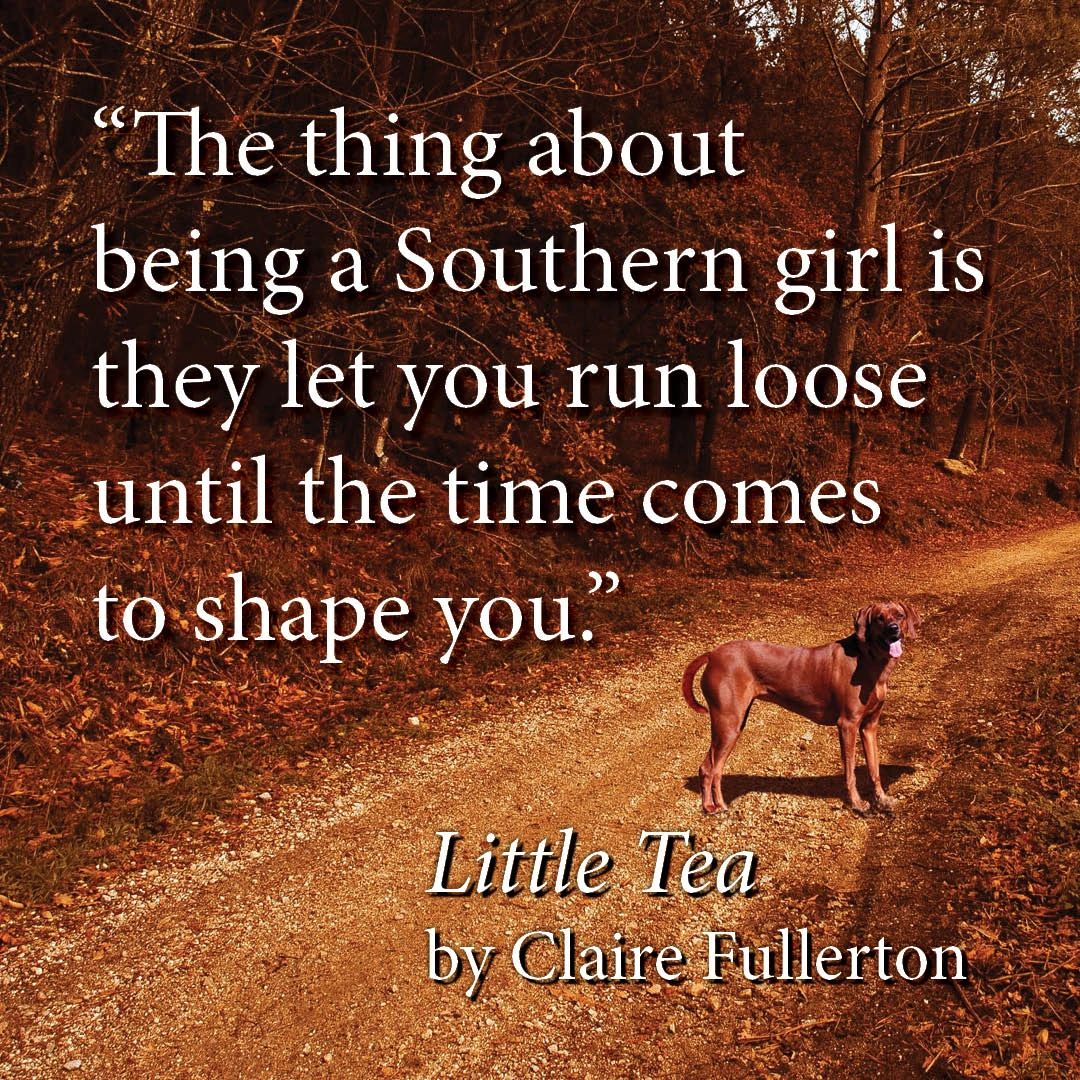 Description:
One phone call from Renny to come home and "see about" the capricious Ava and Celia Wakefield decides to overlook her distressful past in the name of friendship.
For three reflective days at Renny's lake house in Heber Springs, Arkansas, the three childhood friends reunite and examine life, love, marriage, and the ties that bind, even though Celia's personal story has yet to be healed. When the past arrives at the lake house door in the form of her old boyfriend, Celia must revisit the life she'd tried to outrun.
As her idyllic coming of age alongside her best friend, Little Tea, on her family's ancestral grounds in bucolic Como, Mississippi unfolds, Celia realizes there is no better place to accept her own story than in this circle of friends who have remained beside her throughout the years. Theirs is a friendship that can talk any life sorrow into a comic tragedy, and now that the racial divide in the Deep South has evolved, Celia wonders if friendship can triumph over history.
Publisher: Firefly Southern Fiction
May 1, 2020
ISBN-13 : 978-1645262596
My thoughts on Claire's new book:
Stunned, and with emotions charging through me, I looked up from reading the final lines of Claire Fullerton's fourth novel as my heart and mind absorbed everything that happened in this narrative that alternates between the 1980s and present. In an ending I didn't see coming, I blinked back tears as I pondered over how the author brought the story full circle.
For this reader, the imagery flowed over me like a healing. All the joys and sorrows of the story melded together into one satisfying grand finale.
At the heart of the novel is narrator Celia Wakefield who spent her childhood and youth navigating back and forth between her family's Southern Colonial house in an affluent Central Gardens neighborhood in Memphis, TN and the family's sprawling Wakefield Plantation in Como, MS. Until the age of ten, Celia only knew life in the bucolic surroundings of the large working farm where she lived with her father, a gentleman cotton farmer, her beautiful mother, and two older brothers, John, who carried an air of superiority, and Hayward, gifted and a kindhearted golden boy. Celia's best friend is a black girl nicknamed Little Tea. Little Tea lives with her father and mother, Thelonious and Elvita Winfrey, in a small cottage on the plantation grounds. Thelonious overseas the crops and Elvita keeps things running smoothly at the big house. In some ways, Little Tea and her parents feel like an extension of the Wakefield family. A white family and a black family working in harmony to keep the farm running.
The story opens with a grownup Celia living in Malibu, CA. One phone call finds her on a flight back to Memphis where she eventually meets up with her best friends from Memphis days, Ava and Renny. While there are several storylines going between past and present, I found myself drawn to those scenes from the past, especially when they involved Celia and her immediate family along with Little Tea and her mom and dad. With a deft hand, the author has created complex characters I was totally invested in.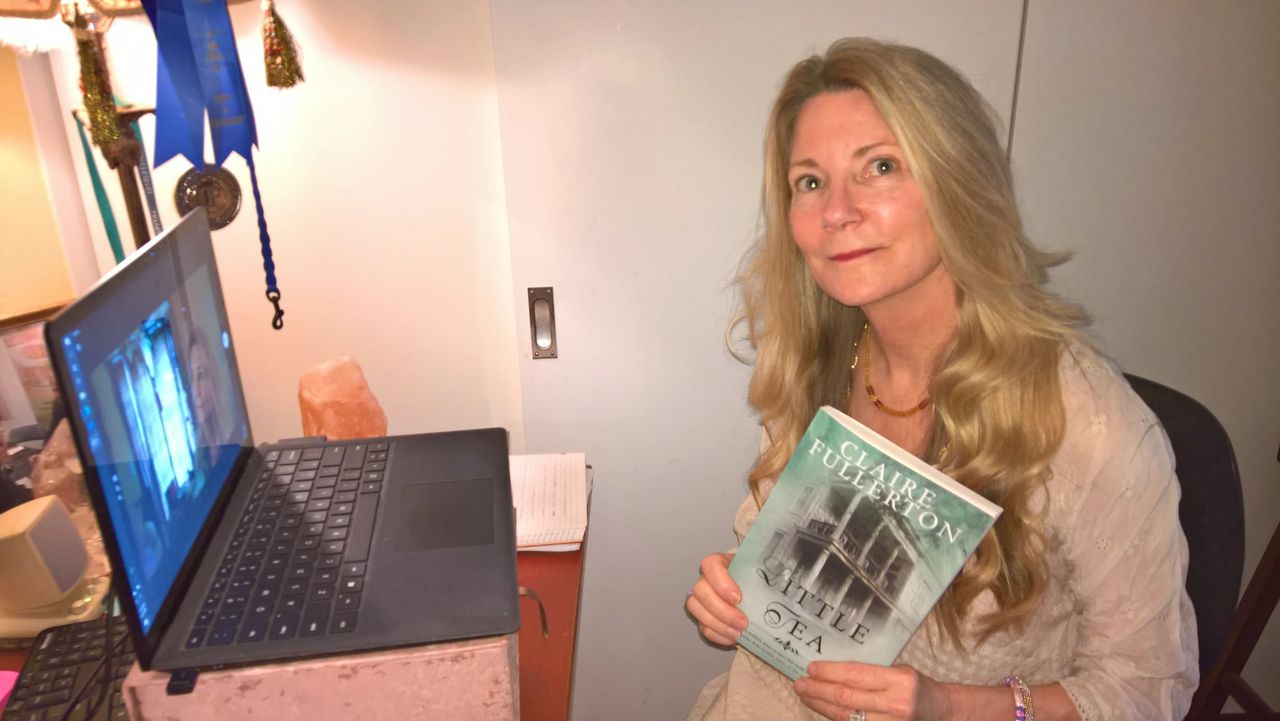 My favorite characters were Hayward, Little Tea, and Celia. And because I'm a dog lover, I fell in love with Hayward's loyal pup, Rufus. At times I found Celia's brother, John, unlikeable, not to mention the heavy-handed patriarch and matriarch, Celia's wealthy grandparents who occasionally dropped by the family farm to check on things and see about their "investment."
While much of the story revolves around Celia spending a weekend with Ava and Renny at Renny's lake house in Heber Springs, AR, these present-day scenes are important as these two friends are key to bringing Celia back to the south to face her past. Two of my favorite lines from the novel occur in these sections. From page fifty-one: "I'd forgotten that after you manage to outrun something, there are those in your life who can call you back at the drop of a hat." And, "There are some parts of your history your friends won't let you outrun."
Pat Conroy's widow, Cassandra King Conroy, a noted novelist in her own right, says this about the novel: "Claire Fullerton skillfully draws us into a lost world of Southern traditions and norms where past tragedies cast long, dark shadows on present-day lives, and no one ever truly escapes."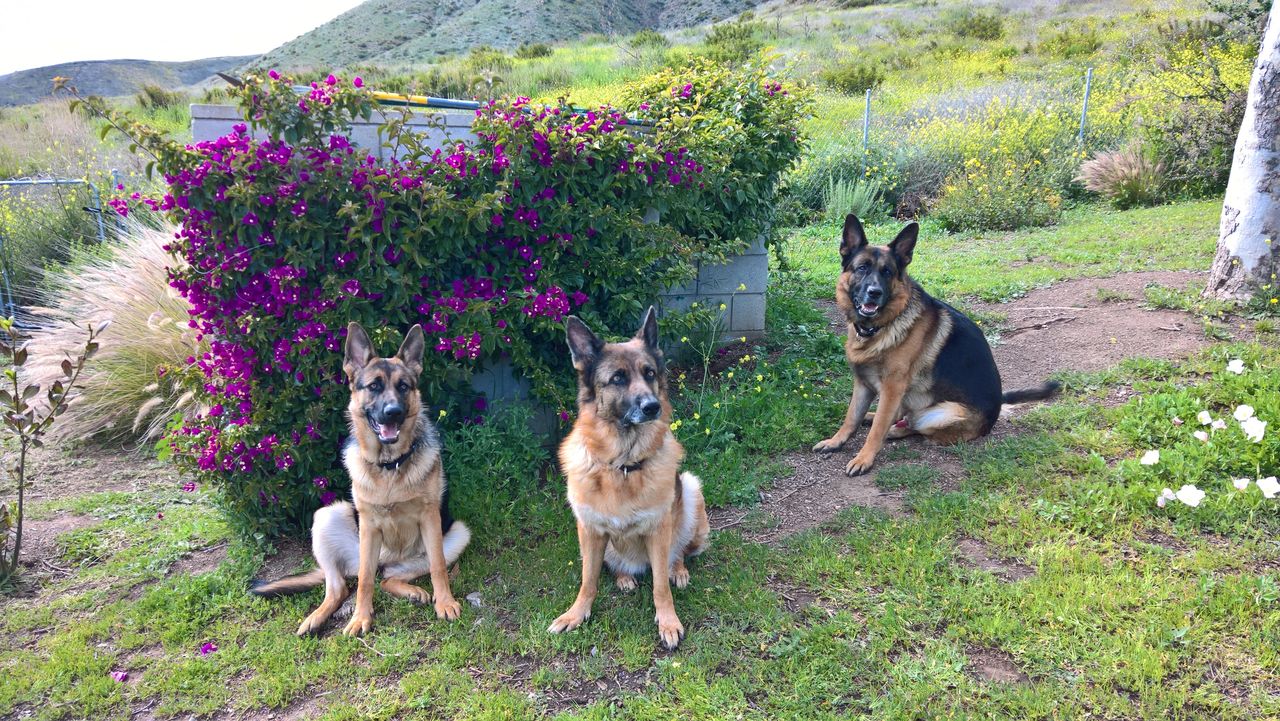 The tragedy that unfolds in the novel got me to thinking. Anytime there's trouble that breaks out at a gathering, there's always that one instigator, that one person who sets off a chain of events and gets away with it. In this case, it's a loss so tragic it emotionally cripples several families as they cope or don't cope with the aftermath. The story also deals with the struggle of going along with family expectations and social norms or what can happen if you buck the system. The author tackles these tough subjects with courage and aplomb. Claire Fullerton is at her best when writing about family dynamics and southern culture.
The story explores interracial friendships and relationships at a time when society in general didn't welcome such mingling. Even today there are those who want to separate the races. This is a timely story about race, family, friendship, betrayal, loss, and redemption.
An important book not to be missed!
Pour your favorite beverage and settle in with Little Tea. You won't be disappointed! I hope you love the ending as much as I did.
Little Tea is a 2020 Pulpwood Queens Book Club read.
Claire Fullerton hails from Memphis, TN. and now lives in Malibu, CA. with her husband and 3 German shepherds. She is the author of Little Tea, a Somerset Award Finalist and Faulkner Society finalist.  Mourning Dove, Claire's Southern family saga set in 1970's Memphis, is a a 9 time award winner, including the Ippy silver medal for regional fiction and the Literary Classic's Words on Wings for Book of the Year.  Claire is the author of Dancing to an Irish Reel, a Kindle Book Review  and Readers' Favorite award winner set on the west coast of Ireland, where she once lived. Claire's first novel is a paranormal mystery set-in two-time periods titled, A Portal in Time, set in Carmel-by-the-Sea, California. She is a contributor to the book, A Southern Season with her novella, Through an Autumn Window, set at a Memphis funeral.  Little Tea and Mourning Dove are book of the month selections of the Pulpwood Queens Book Club, of which there are 800 chapters.  Claire is represented by Julie Gwinn of the Seymour Literary Agency.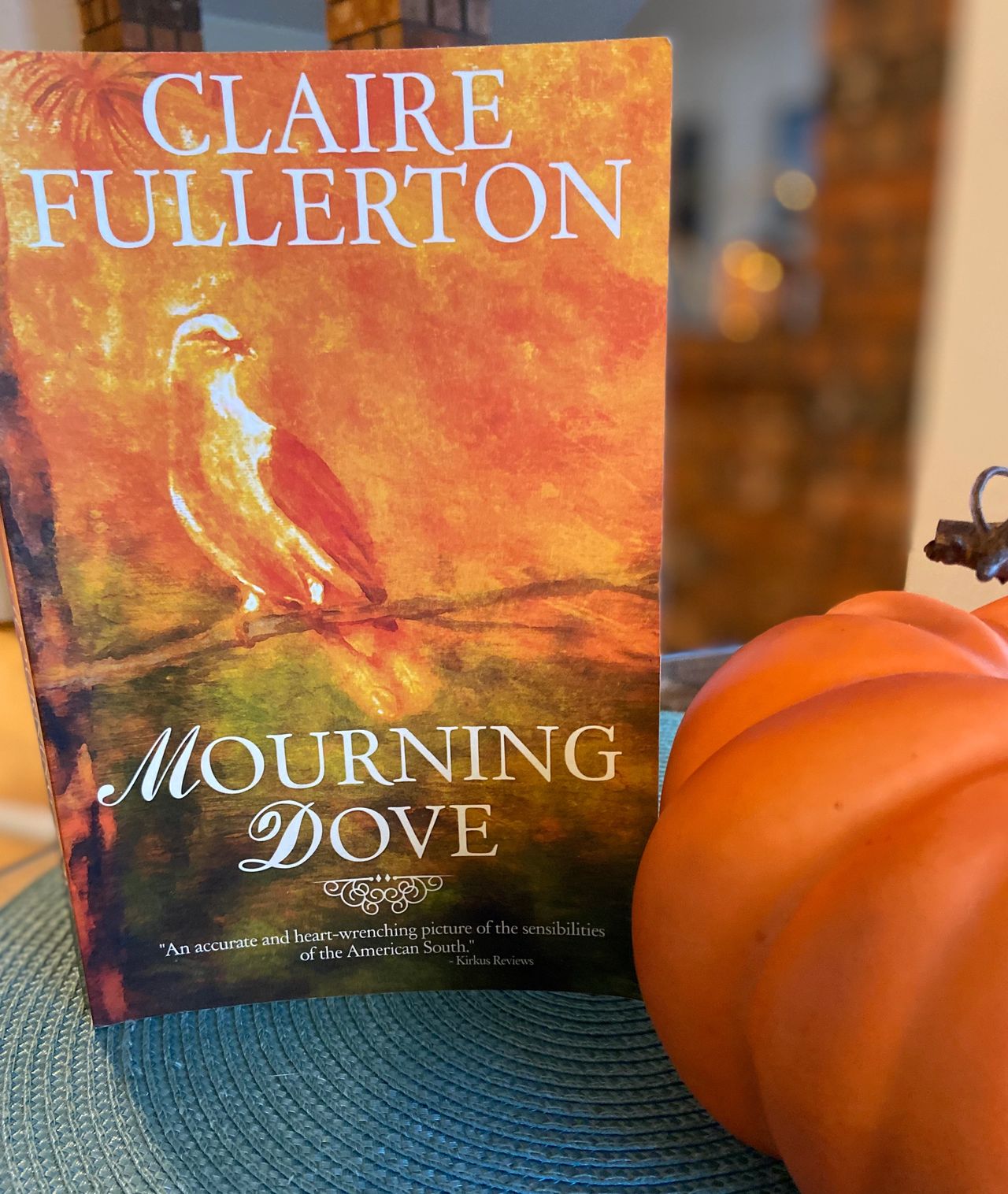 If you love Claire's writing, do yourself a favor and read her third novel, Mourning Dove. It's garnered at least nine awards to date.
Grace and Peace,
author of The Flying Cutterbucks